mdgTrack was created and designed by TAC ECONOMICS, a French company engaged in applied research in economy and finance.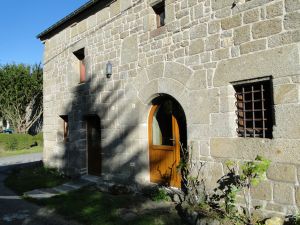 TAC ECONOMICS has established a very strong reputation for being able to understand the key economic issues pertaining to developing countries and to deliver operational results to its private sector customers (large international companies involved in emerging markets) as well as to multilateral institutions (the European Commission, UNCTAD, ADB,…). This reputation has been built on praised economic and financial expertise and the ability to design and calibrate powerful quantitative instruments and models.
We are a fully independent company and have no relation with any bank, financial or public institution, ensuring a completely unbiased view on potential developments in emerging markets. Unlike other providers of information such as banks or brokers, TAC ECONOMICS does not sell anything else than advisory and research services that can be integrated directly in the customers' own processes and help them make the right decisions.
A highly skilled staff with the critical size of 10+ professionals, we are able to mobilize the expertise needed for a high quality monitoring of a large range of countries as well as for investing in sophisticated quantitative models and software. All TAC economists and analysts have either a Master's degree or a PhD in their respective fields of specialization, and many have academic teaching assignments.
Already trusted by an impressive list of international companies, to which TAC ECONOMICS provides customized research and advisory services TAC has built a customer base of major multinational companies with the core principle of establishing long-term trust and being considered as an "in-house but outsourced" provider of economic and financial research on emerging markets. Initially focused on the major French banks and international companies, TAC ECONOMICS customer base is now very diversified, ranging from the UK to Singapore and Japan, from banks to manufacturing sectors, including utilities, asset management companies and commodity producers.
TAC ECONOMICS
La Saigeais
35140 Saint Hilaire des Landes
France
Tel: +33 (0)2 99 39 31 40 / Fax: +33 (0)2 99 39 31 89
E-mail: [email protected]
Web: www.taceconomics.com

---
The whole TAC ECONOMICS staff was involved in the mdgTrack Millenium Development Goals project. However, the following members actively participated in the development and implementation of the web plateform:
---

Sylvain Barthélémy
Executive Director & Head of Research



---

Matthieu Pautonnier
Quantitative Economist



---

Sandrine Lunven
Quantitative Economist



---

Catherine Denis
Senior Database Manager



---

Benjamin Trempont
Statistician